An Buachaill Gealgháireach
TG4 Wednesday 24th August at 9.30pm
A Tri-lingual Feature Documentary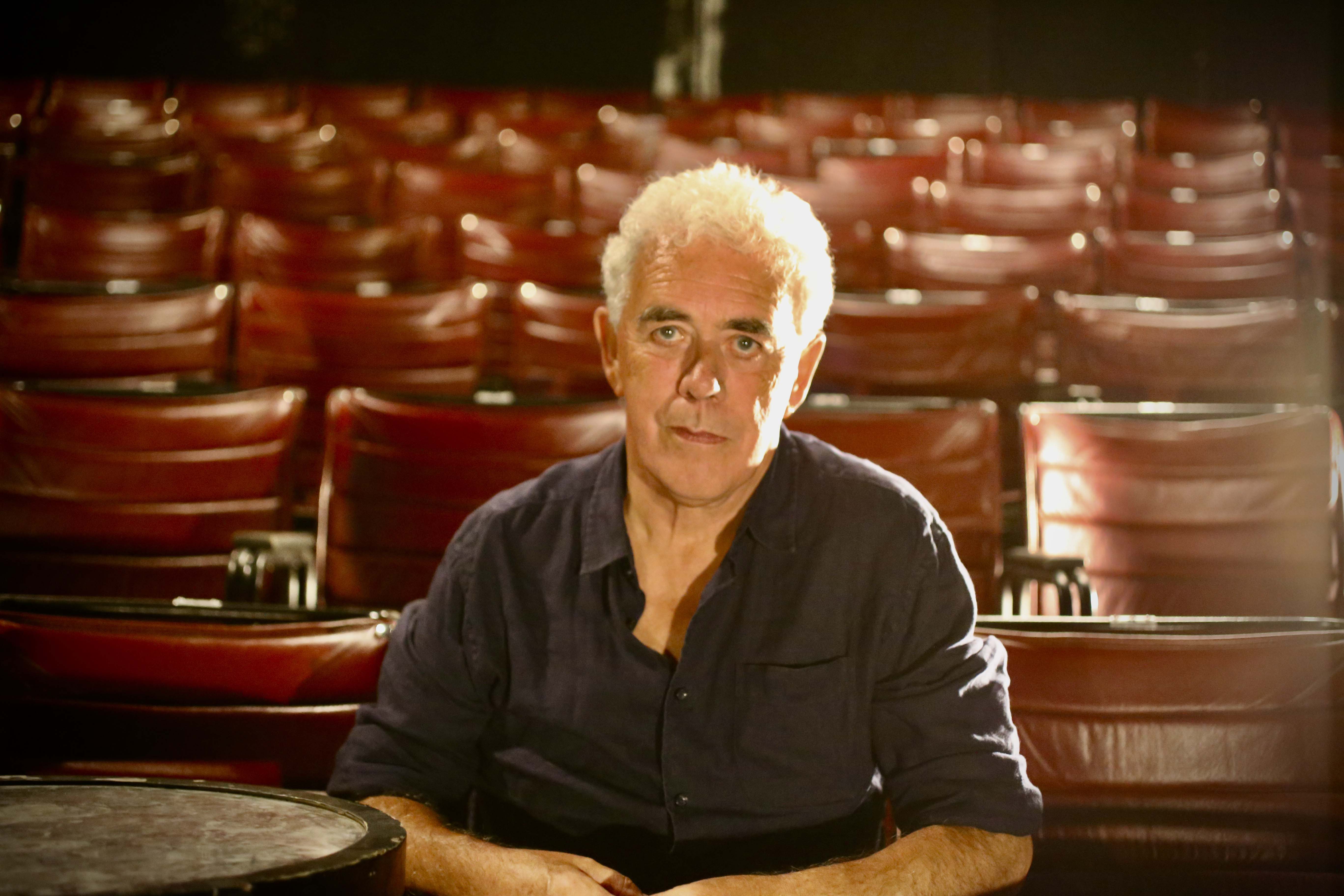 A song by Brendan Behan in praise of Michael Collins, translated, set to imperishable music by Mikis Theodorakis, became an anthem in the struggle for democracy in Greece. It still is.
An Buachaill Gealgháireach is the remarkable untold story of a song. An Irish song called The Laughing Boy written by a teenage rebel called Brendan Behan in memory of another iconic rebel, Michael Collins - the centenary of whose death is commemorated this year on the 22nd of August 2022.
But this song also had an extraordinary and dramatic afterlife as To Yelasto Paidi, the powerful left-wing anthem of resistance against the dictatorship that ruled Greece in the late Sixties and early Seventies. Translated by the poet Vassilis Rotas, Behan's words in Greek were set to music by the legendary Mikis Theodorakis, the most famous Greek composer of all time. The song remains an enduring and potent cultural force in the heart of Greece today.
The film takes poet Theo Dorgan on an odyssey of his own, as he attempts to uncover the truth of the story behind the song. It is a narrative that interweaves the tragic and bloody birth-pangs of both modern Ireland and modern Greece. But these histories are also bound together by something more profound and transcendent - the power of a song.
As Theo says in the film, both the Irish and Greek versions of the song capture something unique: "…Some idea, perhaps, of the eternal rebel, some embodiment of revolt against small destiny, tyranny, the forces that tend always and everywhere to diminish if not actually crush our sense of the necessary largeness of life and the imagination..."
Filmed in Ireland, France and Greece, the film also features performances from a number of Irish musicians - including Andy Irvine, Donal Lunny, MayKay, Liam Ó Maonlaí and David Power and well-known musicians and singers from Greece, foremost among them Maria Farantouri, honoured throughout the world as the pre-eminent interpreter of the songs of Theodorakis.
Written & Presented by Theo Dorgan
Directed by Alan Gilsenan
Produced by Kathryn Baird & Sheila Friel
Got a story for us?
Then why not get in touch, you can email your stories to editor@whatsoninwestcork.ie or you can send us a message on social media.